From board meetings to international conferences, PCM provides you with practical solutions that will result in a successful meeting for you and your delegates. Put our expertise to work for you in creating a memorable event that engages your attendees while still minding your budget.
Upon learning your exact needs, PCM & Associates is pleased to present you with a full proposal detailing all of the requested services. In addition, our excellent supplier relationships and transparent pricing policy guarantees that your budget dollars will be spent wisely.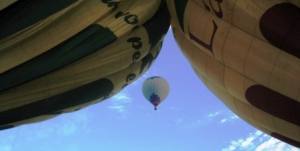 As a strategic corporate incentive or recognition reward, our group travel programs inspire confidence and commitment to higher performance standards, while fulfilling the requirement of outstanding customer care. Incentive experiences have been proven useful in assisting organizations who want to use travel to build teamwork, increase sales, reward top achievers and valued clients, train employees or launch new products. Our solid experience in the corporate meetings and events arena, strengthened by our integrity and passion for excellence, ensures a highly successful and memorable event.
We offer all elements from the initial design and destination proposals to the program launch, event management and successful delivery. We look forward to sharing our ideas and expertise with you to create an outstanding travel program that meets your corporate objectives and maximizes your ROI.
Full meeting management services include: